Maida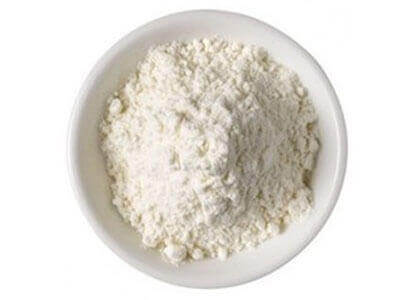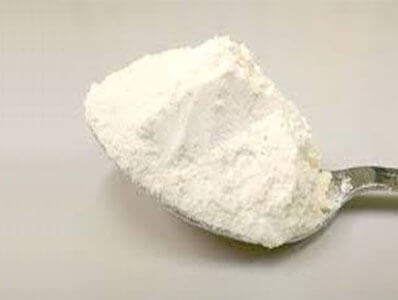 Maida Flour is nothing but highly refined wheat flour. Maida is extracted from the inner white portion of the wheat after the outer brownish layer is removed. After the grinding of the flour in a flour mill, it is passed through a fine 600 mesh per square inch to obtain maida. It is used to make various bread items like puri, paratha, chappati, Naan, Kulcha etc. Various pastries and other bakery items like bread, biscuits, toast etc. are also made from maida. Maida is also known as General Purpose Flour by Indian chefs as it is widely used in festival season for preparing varieties of snacks and bakeries for making biscuits. In these food items, wheat flour cannot be used as it will not give that crisp taste which Maida flour can give.
Novo General Trading Offers you Maida flour which is superior in taste and quality which is also affordable and can be stored for longer durations. Maida flour is popular amongst confectionery shops, hotels, bakeries etc.
Specification of Wheat Flour (Maida)
Specification - Regular (Maida)
Specification - Premium (Maida)
Moisture
14.00% Maximum
Moisture
14.00% Maximum
Ash
0.62% Maximum
Ash
0.60% Maximum
Protein
9.50% Minimum
Protein
10.00% Minimum
Gluten
26.00% Minimum
Gluten
27.00% Minimum
Colour
Creamish White
Colour
Creamish White
Wheat Flour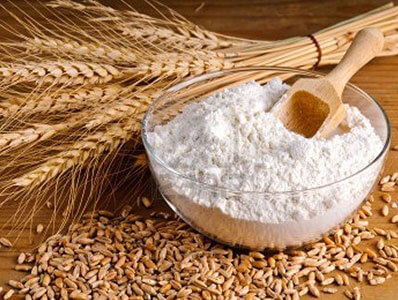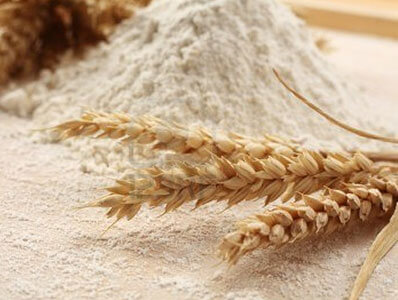 Wheat flour is a powder made from the grinding of wheat used for human consumption. Wheat flour is undoubtedly one of the most important foods in our diet, not because of its nutrition but because of our habit and we cannot eliminate wheat flour from our diet. In india, a meal is not complete with rotis and in western countries, one cannot imagine a meal without bread. No matter how badly a person would like to lose weight but he/she cannot remove wheat flour from the diet.
Wheat flour contains B-vitamins, calcium, folacin, iron, magnesium, phosphorus, potassium, zinc, minimal amounts of sodium and other trace elements. Other than gluten flour, all types of wheat flour contains 9 to 15 percent of calories derived from protein. Not more than 5 percent calories are derived from fat. Because of its excellent nutritional value, the wheat flour has become the most consumed flour in this world.
Specification of Wheat flour
| | | |
| --- | --- | --- |
| Characteristic | Regular Grade | Premium Grade |
| Moisture | 15 % Max | 15 % Max |
| Wet Gluten | 27 % Min | 24 % Max |
| Ash | 0.75 - 1% Max | 0.75 -1 % Max |
| Proteins | 11% Min | 10 % Min |
Tea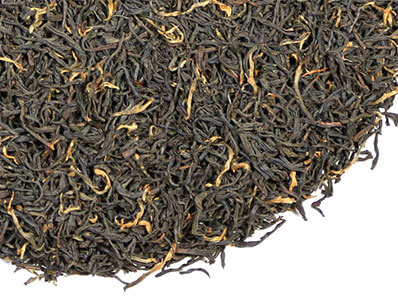 Orthodox Tea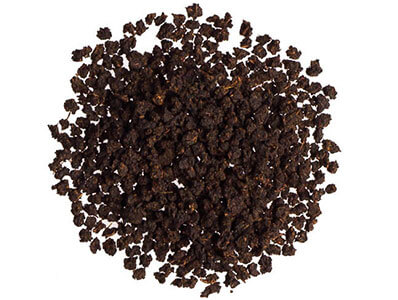 CTC Tea
Novo General trading offer you CTC, Orthodox and Organic Tea from India. We offer 100% fresh Assam and Darjeeling tea throughout the year and all tea are hygienically packed in bulk bags of 25/30/35/40/45 kg weight as buyer requirement.
We are mainly serving the export market as we offer all grades from Assam and Darjeeling tea like SFTGFOP1, STGFOP1, TGFOP1, TGFOP, GFOP, FOP, BPS, FBOP, GFBOP, GBOP, GOF, OPD, OD, OCD etc.
CTC Tea Grades
BPS
Broken Pekoe Souchong (Largest Broken)
BOPSM
Broken Orange Pekoe Small (Medium Broken)
BOP
Broken Orange Pekoe (Large Broken)
BP
Broken Pekoe (Smallest Broken)
PF/OF
Pekoe Fanning/Orange Fanning
PD
Pekoe Dust
CD
Churamoni Dust
D
Dust
D1/SD
Secondary dust
Orthodox Tea Grades
TGFOP1
Tippy Golden Flowery Orange Pekoe Fine (Small whole leaf)
TGFOP
Tippy Golden Flowery Orange Pekoe Fine (Large whole leaf)
GFOP
Golden Flowery Orange Pekoe (Bold whole leaf)
FOP
Flowery Orange Pekoe
BPS
Broken Pekoe Souchong (Largest broken leaf)
FBOP
Flowery Broken Orange Pekoe (Large broken leaf)
GFBOP
Golden Flowery Broken Orange Pekoe (Medium broken leaf)
GBOP
Golden Broken Orange Pekoe (Small broken leaf)
GOF
Golden Orange Fanning (Orthodox Fanning)
OPD
Orange Pekoe Dust (Large Orthodox dust)
OC
Orange Dust (Orthodox Dust)
OD
Orange Churamoni Dust (Small Orthodox dust)
Organic Tea types are as follows
Assam Organic Orthodox Tea
Assam Organic Green Tea
Assam Organic CTC Tea
Darjeeling Organic Black Tea
Darjeeling Organic Green Tea
Novo general trading offers you the best quality of Tea at a very competitive rates as we are tied up with large factories and manufactures. We can pack the tea in your preferred packing, including Tea bags, Jars, pouches etc as per the customer requirement in any desired quantity.
Milk Powder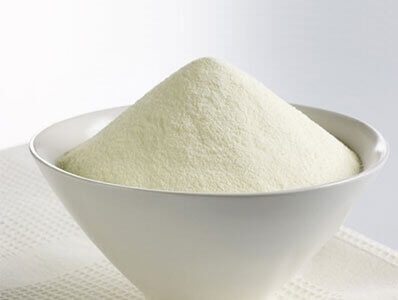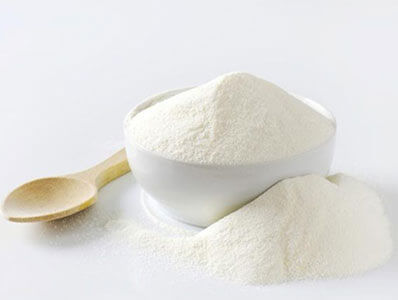 Milk is made commonly available in modern days. We all need the basic of nutrients to sustain our daily activities. We just have the right stuff of milk source for regular full cream milk powder. Hence we are committing the world in supplying for a fine quality glass of milk.
NOVO GTC offer you the best quality of Milk Powder from New Zealand and Oman with the following specs
IFCMP 28-30% Fat and 23.3-26.7% min protein
Bag (25kg/bag)
(Fresh batch/12 months validity)
Maize Starch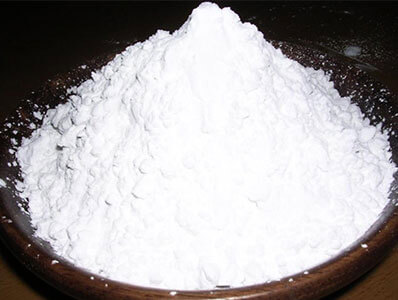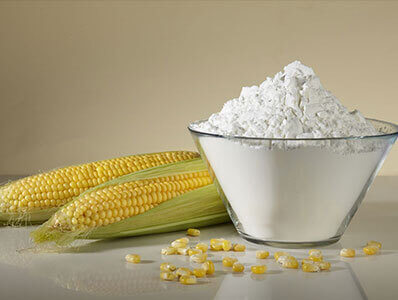 Corn starch, cornstarch or maize starch or maize is the starch derived from the corn grain. The starch is obtained from the endosperm of the kernel.
NOVO GTC offer you the best quality of Corn Starch. The starches and other products are made from high grade quality of raw materials and are used in Textile, Paper, Food, Pharma and many other allied industries. NOVO GTC offer you Corn Starch at a very competitive rates and in different packs as per Client requirement.
Specification :
Criteria
Food Grade
Apprence
White to creamish
White Powder
Moisture
12.50%
Ash (on ds)
0.25%
Acid Insoluble ash (on ds)
0.10%
Sulpher Dioxide (ppm)
60 ppm
Free Acidity for 10 gm sample as per 0.1 N
NaOH
4.0 ml
Alcoholic acidity as ml of 0.1 N NaOH per 10 gm dried sample
2.0 ml
Arsenic (ppm)
1.1 ppm
Copper (ppm)
30 ppm
Lead (ppm)
2.5 ppm
pH of 10% solution
4.5 to 7.5
Maize Flour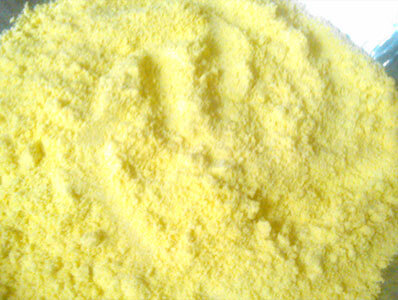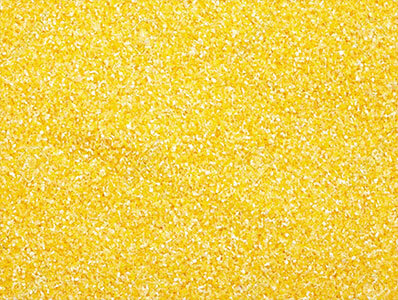 NOVO GTC offers you Maize Flour which is also known as Corn Flour. We are engaged in offering high quality Corn Flour that is obtained from naturally cultivated raw maize. We provide Maize Flour at the most competitive prices in the industry.
Specifications :
| | | | |
| --- | --- | --- | --- |
| Texture | Physical Form | Fragrance | Color |
| Fresh | Powdered | No Smell | Pale Yellow to Yellow |
| | | |
| --- | --- | --- |
| Sr. No | Determination | Units |
| 1 | Moisture content, percent by Weight, Max | 13 – 14% |
| 2 | Wet gluten, percent by Weight, Min | 26% |
| 3 | Ash content, percent by Weight, Max | 0.6 |
| 4 | Protein content, percent by Weight, Max | 13 |
| 5 | Admixture, Max | 3-5% |
| 6 | Purity, Max | 98% Min |
| 7 | Free Acidity MI on N/10 NaoH/100gm. Max | 0.04% |